Diversity, Equity and Inclusion: Working with Diverse Populations
This micro-credential is sponsored by The Chicago School for Professional Psychology and the Psychology Department at Richmond, The American International University in London.
Overview:
This program provides an intermediate level overview and reflective journey in understanding and applying within individual and group contexts (community, nationally, and internationally) and in working with diverse populations concepts related to Diversity, Equity, and Inclusion (DEI).
The four DEI session topics for this program are
Background and Rationale,

Working in Organizations, Systems and Human Resources,

Working with Children and Families, and

Coming Together, Sharing and Next Steps.
Sessions 1-3 are recordings. Session 4 will be live. Participants are expected to complete the sessions in order.
Logistics:
Dates:
2 week program

February 12th: Participants will gain access to 3 recordings, with guided reflections to review before the live session.

February 26th: Live session @ 5-6 PM GMT/ 9 -10AM PST/ 11 AM- 12 PM CST/ 12-1 PM EST

The program ends after the live session.
Location: This program is virtual. All access links will be emailed to participants after registration. Participants are responsible for ensuring they have adequate internet bandwidth to stream Zoom recordings and participate in a live Zoom session. Review your internet capabilities and join a Zoom test meeting on the Zoom website to ensure you have adequate bandwidth.
Time Commitment: Participants will review a one hour lecture each week that includes guided reflection, for a total of 4 hours.
Program Fee:
$44 USD General Registration
$34 USD for current students, staff, faculty and alumni at Richmond and TCS Affiliates: (TCSPP, Pacific Oaks, Saybrook University, Colleges of Law, Kansas Health Science Center).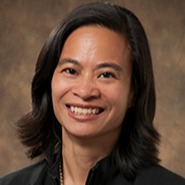 Patricia H. A. Perez
Associate Professor, International Psychology
The Chicago School for Professional Psychology
Patricia H. A. Perez, PhD is an Associate Professor in the International Psychology (IP) Department at The Chicago School of Professional Psychology (TCSPP) and has been core faculty in the IP Department since 2014. She is originally from Quezon City, Philippines.
Dr. Perez received her Bachelor of Arts degree in Psychology from Northwestern University, Master of Education degree in Child Development and Infant Studies from the Erikson Institute and her Doctorate degree (minor in Multicultural Counseling) in Counseling Psychology from Loyola University Chicago. Dr. Perez has taught undergraduate and graduate courses in child development and psychology on-ground and online across five higher education institutions for the past 20 years. Dr. Perez has over 25 years of experience working with young children and families in community-based settings, early intervention, hospitals, family support programs, and in private practice. Her areas of research and practice expertise include children and families, children with special needs, diversity/equity/inclusion, cultural competence, lifespan development, infant mental health, child abuse and neglect, global trauma, third culture kids/adults, and acculturation psychology. Dr. Perez is a diversity psychotherapist, mixed methods researcher, developmental specialist, cultural expert, and international psychology consultant. Dr. Perez provides consultation nationally and internationally (US, United Kingdom, Ghana, Kuwait, Philippines, Indonesia, Egypt). 
Dr. Perez is a member of Division 52 (International Psychology) of the American Psychological Association (APA) and has been appointed as the division representative for APA's Coalition for Psychology in Schools and Education. Since 2016, Dr. Perez serves as the chair of the scientific committee for the Middle East Psychological Association's annual Conference. She was a Board of Directors' member for both the Illinois Association for Infant Mental Health and SKILS'KIN, a nonprofit organization that provides employment, representative payee, and supported living services for adults with disabilities in Spokane, Washington. She is a recipient of a 2018 Elizabeth Hurlock Beckman Award for inspiring students to establish a concept, procedure, movement and/or organization that makes a difference in their communities.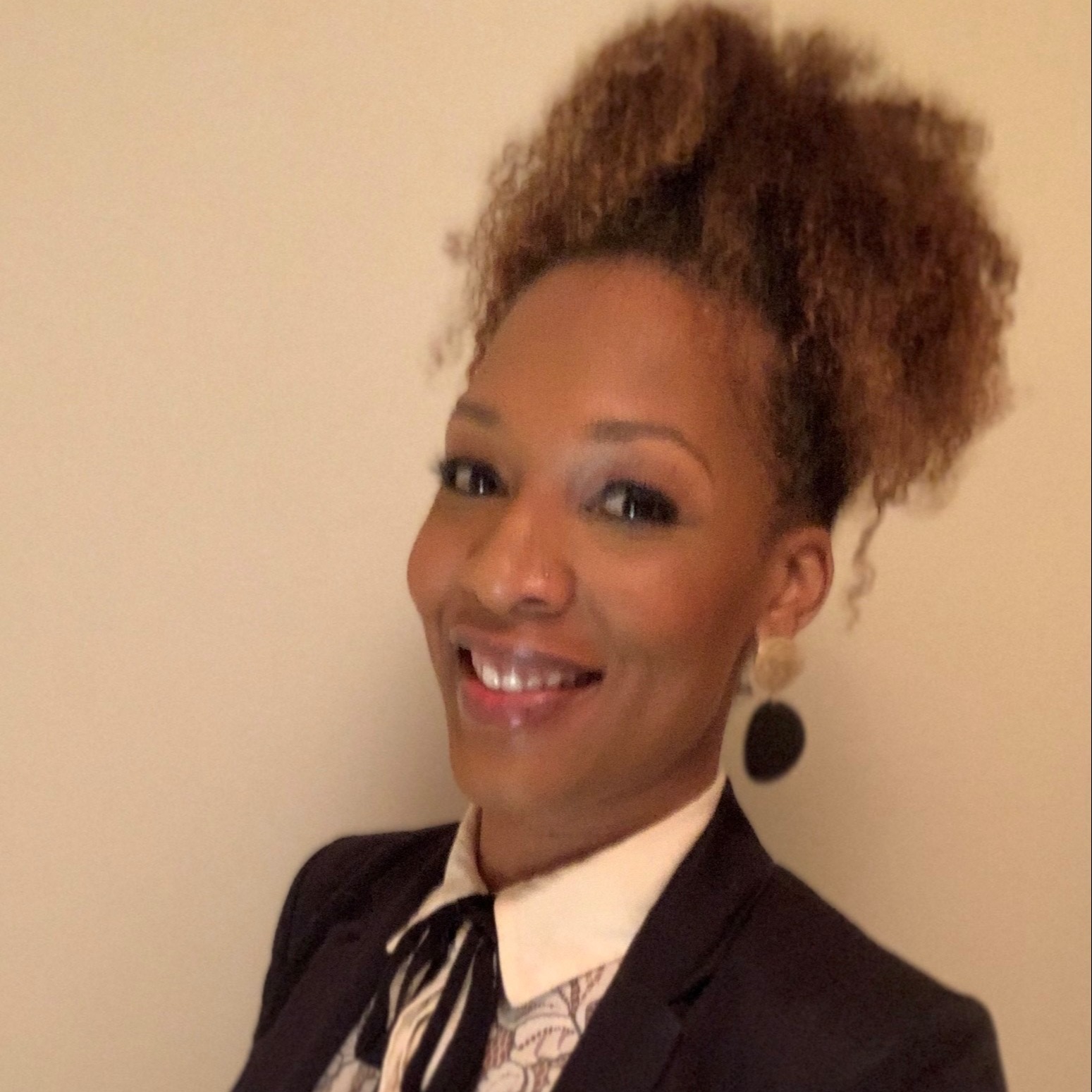 Londí Cox, LCSW
PhD Candidate, International Psychology
The Chicago School of Professional Psychology
Londí J. Cox, LCSW is originally from Los Angeles California although currently residing in England. She is a child development mental health therapist currently working with the Royal Air Force, providing family therapy and consultation services for the promotion of child and family safety and wellbeing.
Ms. Cox earned her Bachelor of Arts degree in Psychology from Sonoma State University, her Master of Social Work from the University of Southern California and is pursuing her doctorate degree in International Psychology from The Chicago School of Professional Psychology. Londí has studied cultural psychology internationally (in Brazil, Namibia, South Africa, England, Belgium, the Netherlands, France, India, Malaysia, Vietnam, Hong Kong, and Japan). She has 10 years of experience providing evidence-based childhood interventions in educational systems, homes, and community settings. Londí has worked in both inpatient and outpatient medical treatment facilities providing early childhood services to families and working as a consultant on multidisciplinary medical teams. She has worked as a contracted consultant for the military, providing insight on interventions for adult and child maltreatment. Ms. Cox has lived and worked internationally (England and Spain), and her international consultancy experiences includes the United Kingdom, Spain, Peru and the Philippines.
Ms. Cox's areas of research focus on the impacts that breast cancer has on quality of life and psychological wellbeing among Mexican women. Likewise, her research looks to explore the impacts of coronavirus 2019 (COVID-19) on psychological functioning and quality of life among women diagnosed with breast cancer. 
TCS Community & Global Engagement Micro-credentials explore a concept within a global and/or community context. They apply theoretical, professional and practical knowledge related to preparing innovative, engaged, and purposeful agents of change to serve a global community.
This micro-credential is offered by The Chicago School for Professional Psychology, a TCS Education System Affiliate.
Learners in this program have the opportunity to earn a digital badge from the Chicago School of Professional Psychology.

Continuing Education Information
Learners in this program have the opportunity to earn 4.0 CEUs for Psychologists (APA) and 4.0 BBS California CEUs for LPCCs, LPSW, and LMFTs
The Chicago School of Professional Psychology is approved by the American Psychological Association to sponsor continuing education for psychologists. The Chicago School of Professional Psychology maintains responsibility for this program and its content. The Chicago School of Professional Psychology is approved by the California Board of Behavioral Sciences (BBS) to offer continuing education programming for MFTs, LPCCs, LEPs, and/or LCSWs. The Chicago School of Professional Psychology is an accredited or approved postsecondary institution that meets the requirements set forth in Sections 4980.54(f)(1), 4989.34, 4996.22(d)(1), or 4999.76(d) of the Code.
Session Information Sheet
Per APA regulations, this information is provided to those seeking CEUs.
Frequently Asked Questions
What is the program format?
This micro-credential consists of 4 sessions: 3 video recordings that include guided reflection and one live session. Sessions must be completed in order.
When is the deadline to review videos 1-3?
You should review all videos before the live session on February 26.
What do I need to do to earn a micro-credential?
To earn micro-credentials, participants must view all videos, be present at the one hour live session and complete an emailed assessment after the program. Participants will be tracked for time spent in both the video recordings and the live session. Participants must be present for 80% of all sessions to receive micro-credentials.
How do I access the materials?
Prior to the program start date, you will receive emailed instructions on how to access content.