Please join Elanco for their breakfast symposium:
WAKING UP TO ATOPICA
Start your day with food for body and brain: free breakfast, stimulating clinical cases and rich discussions  
IMPORTANT NOTE: The breakfast buffet will open at 6:30 am.
We kindly ask you to arrive early, allowing enough time to collect your food and drink, so you are seated before the symposium starts at 7 am sharp.
Room: G4
Speakers: Chiara Noli & Tim Nuttall
The event will take place during the 34th European Veterinary Dermatology Congress 
Co-organized by ESVD-ECVD

Speakers
Less
More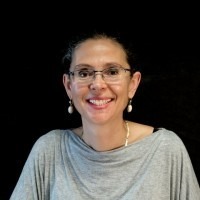 Chiara Noli
Dr.
Dr. Chiara Noli graduated in veterinary medicine from the University of Milan, Italy, in 1990. After a residency at the University of Utrecht, Holland, she obtained the European Diploma in Veterinary Dermatology in 1996. Since then she works as referral dermatologist and dermatopathologist in Northern Italy. Dr. Noli was President and Founder Member of the Italian Society of Veterinary Dermatology, President of the European Society of Veterinary Dermatology and is currently President of the European College of Veterinary Dermatology. Dr. Noli is author of more than 100 articles in Italian and international journals, of nine book chapters and three veterinary dermatology textbooks, and co-editor of the books "Veterinary Allergy" (2014) and "Feline Dermatology" (2020). She has given several hundred lectures in four continents. Her main interests are feline allergy and dermatology, food hypersensitivity and quality of life assessment in veterinary dermatology. Her last project is the web portal dedicated to veterinary dermatology called www.dermavet.online/en/.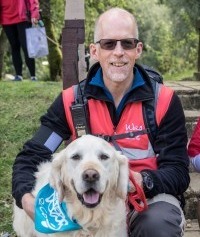 Tim Nuttall
Dr.
Dr Tim Nuttall is an RCVS Specialist in Veterinary Dermatology. He trained in dermatology at the University of Edinburgh, where he later completed a PhD in canine atopic dermatitis. He joined the University of Liverpool in 2001 as a Lecturer in Veterinary Dermatology. In 2013 he returned to the Royal (Dick) School of Veterinary Studies as Head of Dermatology. Tim runs a busy referral dermatology clinic, with particular interests in atopic dermatitis, otitis, pododermatitis, and antimicrobial stewardship.
Tim has written over 130 clinical and scientific publications, and has presented over 200 lectures throughout the world. He has served on RCVS and BSAVA Scientific committees, the International Committee on Atopic Diseases in Animals, is a scientific advisor to the Bella Moss Foundation, and has been a co-editor of Veterinary Dermatology. He has also served on the Controlling Antimicrobial Resistance in Scotland Steering and Scottish Veterinary Antimicrobial Prescribing Groups. More recently, he was appointed Vice-Chair of the Scottish One Health Antimicrobial Use and Antimicrobial Resistance (SONARR) Oversight Committee. In 2014 he received the BSAVA Woodrow Award for outstanding contributions to veterinary medicine. He also volunteers with the Wag & Co and All4Paws charities.
In his spare time, Tim enjoys the Scottish hills and mountains, cycling, sauna and single malt whisky.
Email sent
Check your inbox for an email with a magic link.