21st Century Social Impact Strategies for Global Leadership
Overview:
21st century professionals continue to face highly complex, globally interdependent challenges in response to world shifting changes to our political, economic, and environmental conditions. The essential capabilities of team leaders and individual contributors in this ever evolving milieu include the five core leadership strategies in alignment with the United Nations 2030 Agenda for Sustainable Development. 
Presented by cutting edge thought leaders from both the United States and South Africa, this micro-credential includes weekly live discussions and leadership development exercises. The program culminates in a leadership action plan incorporating the five core leadership strategies to help the learners ascend to become inspired leaders and change agents.
Logistics:
Program Dates: March 30-April 27, 2021
Weekly Live Sessions: Tuesdays at 5-6 PM SAST/ 8 -9 AM PST/ 10-11 AM CST/ 11 AM – 12 PM EST
Eligibility: This program is appropriate for working professionals, alumni and university students of all levels. 
Micro-credentials: Digital badge
Program Fee: $140 USD General Registration
Discounts:
Milpark students, staff, faculty and alumni may register for $30 USD.

TCS Community (Saybrook, Pacific Oaks, The Chicago School of Professional Psychology, Colleges of Law and Kansas Health Science Center)
faculty, staff, students and alumni are eligible for early bird discounts. Register by March 14th to receive 75% off, or March 28th for a 50% discount.
Tickets will appear at check out.
Facilitated by Senior Faculty of Milpark Education, South Africa, & Saybrook University, United States of America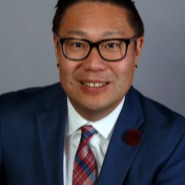 Tom L Hayashi, MS, EdD, PhD
Chair, Program Director, Department of Leadership & Management, College of Social Sciences
Saybrook University
Tom Hayashi is a scholar-practitioner in leadership and organizational development with over 20 years of senior-management experience in the corporate, nonprofit, and government sectors as well as over 10 years of teaching and research. In 2018, Dr. Hayashi was appointed as the Chair and Program Director of Department of Leadership and Management at Saybrook University, his programmatic portfolio includes the Sustainable Social Impact MBA-DBA as well as the PhD in Managing Organizational Systems. His career highlights involves being a consultant, trainer and speaker to nonprofit organizations, government agencies, professional associations as well as Fortune 100 and 500 companies. He holds an MA and a PhD in Human and Organization Systems from Fielding Graduate University; MS Ed in Education from California State University and a BA in Liberal Studies from Thomas Edison State University.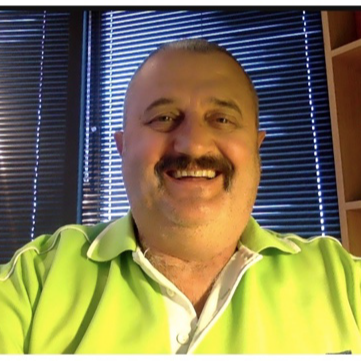 Jacques Van Zyl, PhD
Lecturer and Facilitator
Milpark Education
Jacques Van Zyl is a management consultant, knowledgeable in all areas of organisational behaviour and human resource optimisation, e.g. performance appraisal projects, training development, team optimisation, employee engagement and wellness. Clients include Nedbank, Sanlam, Maersk, Endeavour Mining Company (Ivory Coast), Transnet SA, Italtile
He is the Co-owner and Director of AssessmentWorld Pty Ltd providing HR measurement software solutions to organisations, e.g. psychometric assessments, surveys, 360° performance appraisal systems, job descriptions and grading systems.
Professor Van Zyl serves as lecturer, facilitator and research supervisor on MBA courses for various institutions in South Africa e.g. Milpark Business School, University of Stellenbosch Executive Education, University of the Witwatersrand and Regenesys Business School. He speaks on areas of leadership, corporate governance & ethics, organisational behaviour, human resource management and organisational development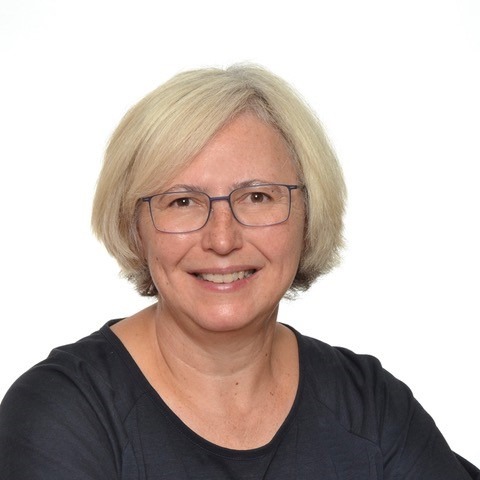 Manti Grobler, PhD
Facilitator
Milpark Education
Dr. Grobler draws on her diverse and rich corporate career and academic journey to offer consulting, lecturing and coaching services. Her PhD study allowed her to explore the role of digital technology in human development. This has led to a deeper interest in human development studied through the Integral Coaching and Barrett Values-based coaching. It all come together in her passion for design thinking, both as facilitator and teacher, and allows her to explore possibilities in what she does.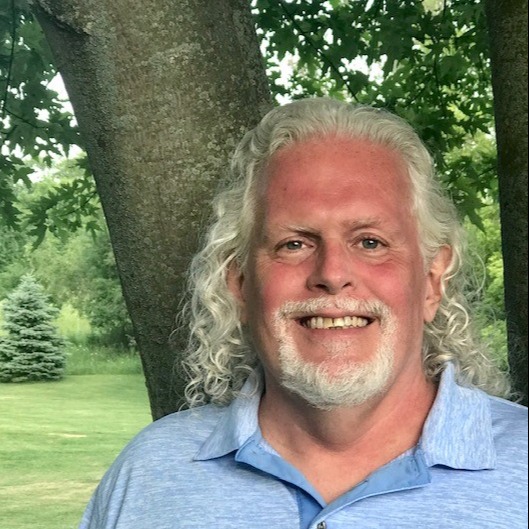 Drake Spaeth, PsyD
Specialization Coordinator, Humanistic and Clinical Psychology
Saybrook University
Drake Spaeth, PsyD is currently the Existential-Humanistic Psychology Specialization Coordinator in the Psychology Program in the Humanistic and Clinical Psychology Department at Saybrook University, where he was Psychology Chair for three years. He is also an alum of The Chicago School of Professional Psychology, where he currently serves as Associate Adjunct Professor and was core faculty for 13 years. He was recognized as a Distinguished Alumnus of TCSPP for 2020. He also hold a Lecturer position at Northwestern University. He served as President of the Society for Humanistic Psychology (American Psychological Association, Division 32) from 2019-2020.
Dr. Spaeth also founded one of TCSPP's first blended learning programs in 2008 at the Grayslake University Center campus. He has additionally served as online faculty since 2015 in various programs at Saybrook.
Dr. Spaeth's philosophy of teaching encompasses the belief that students learn best when they feel inspired by the course material, perceive its relevance to their personal and professional life circumstances, and long to apply wisdom and insights gleaned through the course material to those circumstances. He seeks through gentle encouragement and challenges to help them meet and exceed their perceived personal limitations. He espouses the value of the healing relationship formed between therapists and clients, helping students enhance relationship skills (as opposed to exclusive emphasis on techniques and treatments) in working with clients to achieve positive change in their lives. He encourages humor, resourcefulness, and curiosity in his students—as well as active participation and discussion of course topics both in and out of the classroom context.
Dr. Spaeth's academic and clinical interests include trauma and PTSD, spirituality and spiritual competency in therapy and counseling, indigenous healing practices, existential-humanistic perspectives in counseling and therapy, constructivist approaches, and contemporary applications of Jungian/analytical psychological perspectives.
Dr. Spaeth currently resides in Waukesha, Wisconsin with his wife and two dogs.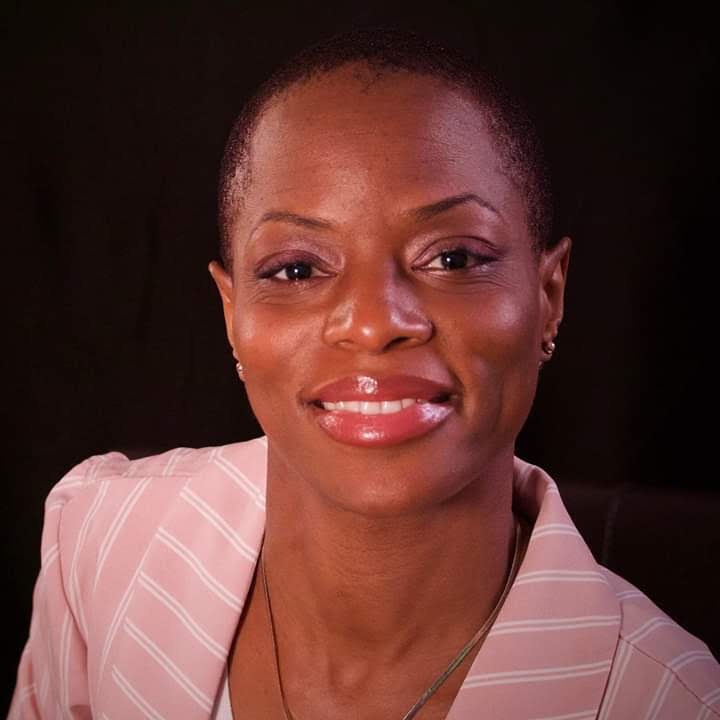 Terila Johnson, DBA
Adjunct Faculty, Department of Leadership and Management
Saybrook University
Dr. Terila Johnson is an educator, entrepreneur, researcher, and higher education professional with a demonstrated history in multiple industries. Dr. Johnson is skilled and has research expertise in design thinking, management, research-based coaching, training and development, adult education, and research self-efficacy. Dr. Johnson is the Founder of Penny Wise, LLC., a leadership consulting agency that provides coaching, mentoring, education, entrepreneurial expertise, public speaking, lecturing, and designing for authorship. Equipping leaders to do little things that lead to big change. Engaging leaders in ways that promote thriving and modeling how every problem is an opportunity to overcome and become a solution. Meaningful and value-based leadership is shared to help leaders expand their capabilities.
Dr. Johnson is a Flint, Michigan native who earned her bachelor's degree in Applied Sciences with emphases in economics and psychology from the University of Michigan. An MBA from Baker College in leadership studies. She completed her doctorate in business administration with an emphasis in management from Grand Canyon University. Dr. Johnson is a wife, mother, business advisor and coach, mentor, educator, and edupreneur. Dr. Johnson's life's mission is to empower people to harness the possibilities in problems, obstacles, and failures. Her motto is "every problem I face is an opportunity for me to overcome and become a solution."
Dr. Johnson's purpose is to educate, mentor, and coach leaders to make the most out of problems and opportunities by adjusting to change, working with impact, and overcoming obstacles using their distinctive and acquired leadership abilities. Dr. Johnson's mindset is each day provides numerous opportunities. To apply her knowledge and expertise as functions of service readily.
TCS Micro-credentials explore a concept within a global and/or community context. They apply theoretical, professional and practical knowledge related to preparing innovative, engaged, and purposeful agents of change to serve a global community.
This micro-credential is offered by Saybrook University, a TCS Education System Affiliate.
Learners in this course will earn:
a digital badge from Saybrook University